[ad_1]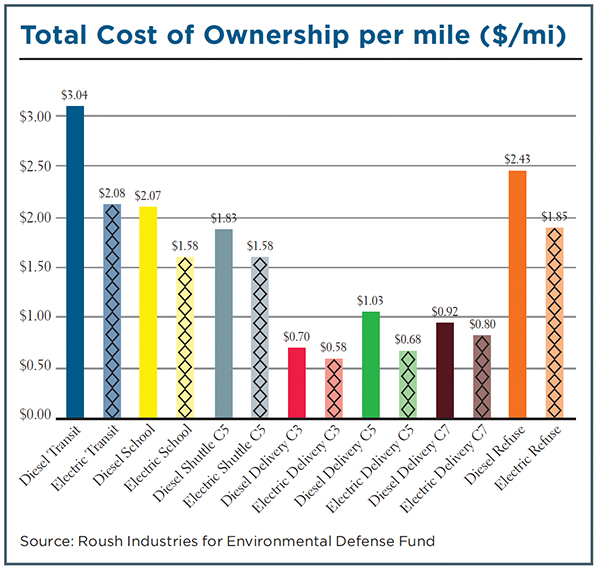 By 2027, electric freight trucks and buses will become less expensive to purchase and operate than their combustion engine counterparts, says a study by Roush Industries for Environmental Defense Fund, with lower maintenance and energy costs.
These electric vehicles will not only help save truckers and fleets money, but also provide substantial health and welfare benefits. The cost savings will overcome any added costs from charging infrastructure, and the lower upfront costs are largely driven by steeply decreasing battery costs, the study says.
Although freight trucks and buses make up less than 10% of the vehicles on U.S. roads, they are responsible for almost 25% of all pollution from the transportation sector. They also emit more than 50% of the transportation sector NOx and particulate pollution.
The EPA is expected to propose pollution standards for model year 2027 for medium and heavy-duty vehicles, and President Biden has directed the EPA to consider the role that zero-emitting vehicles can play in eliminating harmful pollution.
[ad_2]