[ad_1]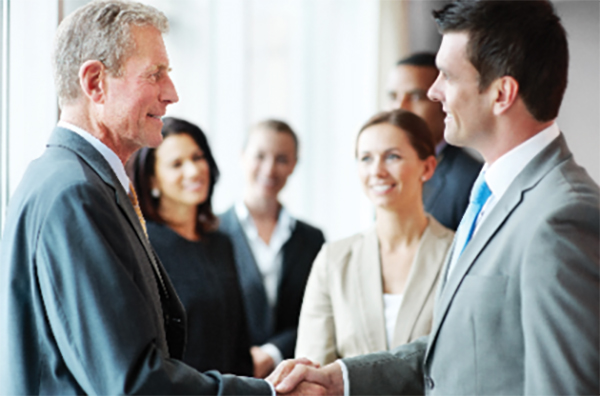 Transportation business retirees enjoy an above par, lucrative second career through Bulk Connection's agent program.
What are your years of experience in truck brokerage or transportation sales worth? Plenty, if you are a recent retiree from the transportation business and looking for a second career. Companies such as Bulk Connection, a liquid and dry bulk transportation services specialist based in Mystic, Conn., report great success for retirees working as agents. Companies such as Bulk Connection are constantly seeking new agents with the entrepreneurial spirit and drive to manage and operate their own business.
To find out more about the benefits of agent opportunities, Inbound Logistics spoke with Jim Cordock, president of Bulk Connection.
Q: What is the role of an agent/sales rep for Bulk Connection?
A: The role of our agents is to open doors and generate new business opportunities.
Q: Retired or nearing-retirement professionals make up a large part of the Bulk Connection sales force. Why are retirees attracted to this type of opportunity?
A: Our program is attractive because it is flexible. Agents can work as much or as little as they want. Our agents are not tied to a desk or a phone. After they make a business introduction, they can remain as involved with the day-to-day operations as they want, or they can step away to pursue other business or interests.
Agents are not required to file weekly reports, and minimal paperwork is involved. Our Mystic office handles all correspondence, rate quotes and follow-up.
Q: What kind of income do agents pull in?
Our program allows our agent's current contacts and relationships to provide retirement income. Agents are paid weekly—the same week that the order is billed. Our agent relationship is not exclusive, so they are free to sell other services. Since its inception, Bulk Connection has paid more than $10 million to our agents.
Q: Why do Bulk Connection's agents enjoy success?
A: Our agents and sales reps are successful because Bulk Connection delivers for customers. Bulk Connection offers liquid bulk, dry bulk, LTL and truckload services, and customers get one contact for inbound raw materials, with the ability to take the finished product to market. We also provide quick rate quotes, many times while the customer is on the phone.
One of our retiree agents sums up his experience by recalling a visit to a plant that he had called on for years to meet a friend and former customer for lunch. The security guard at the plant's gate turned him away because he did not have a business card with him. For 40 years, he had carried a business card in his wallet, and never gave it a second thought.
He missed the relationships that he had developed during his career, and said he could only hit so many golf balls. He thought retirement would be different. And it was, after he joined Bulk Connection's agent program. It gave him the opportunity to remain in contact with his former clients while earning additional retirement income.
---

Interested or know someone who is?

Email partners@bulkconnection.com or simply call 800.543.2855 x0.
[ad_2]