[ad_1]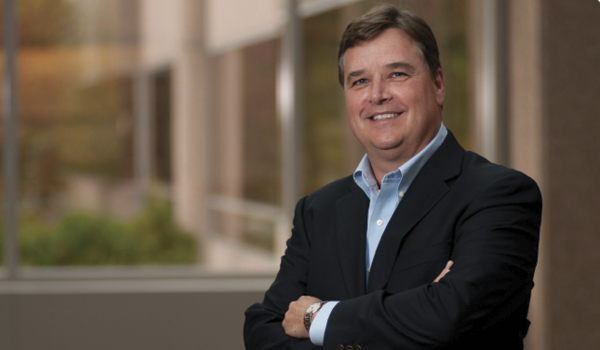 When a corporate merger sent Marc Althen to Penske Truck Leasing in 1988, his first assignment there put him in charge of environmental services—an apt role for a chemical engineer who started his career at Chevron. "Then Penske asked me to assume additional responsibilities over the years," Althen says. "I took on facilities, real estate, indirect purchasing, vehicle purchasing, and used vehicle sales."
In 2010, Brian Hard, president and CEO of Penske Truck Leasing, asked Althen to take the top spot at the company's subsidiary, Penske Logistics. "It was a stretch assignment," Althen says. He has been relishing the role ever since.
From its headquarters in Reading, Pa., Penske Logistics operates more than 2,850 power units, employs more than 4,500 drivers, and manages more than $3 billion worth of freight for its customers each year. Althen spent some time with us recently, reflecting on the challenges and pleasures of his leadership position.
IL: When you took over as president of Penske Logistics in 2010, what projects did you put at the top of your agenda?
Initially, I assessed my management team and the organizational structure. I wanted to make sure we had the right people in the right jobs and, if we didn't, make the appropriate changes. I also focused on fine-tuning our product and service offerings and enhancing our market presence. A lot of people knew the Penske brand, but I was surprised to find not many knew we're in logistics. We worked with our marketing and communications teams to enhance our marketing efforts and get our name out there.
IL: Since then, what have been your most important initiatives?
Creating a strong, capable, cohesive team and upgrading our technology platform. In a nutshell, it has been about building a strong foundation to support future growth for the organization, and continue to provide outstanding customer service and supply chain solutions.
IL: How would you describe your leadership style?
I lead by example. I surround myself with people who are smarter and more capable than I am: I don't have hubris. I'm a big believer in empowering people. I always say we pay people to do a job, and as long as we hire the most capable people, they should be able to handle their responsibilities. I also ask a lot of questions when I'm with my team, to ensure that we're covering all our bases and they really understand what could result from their decisions.
IL: Give us an example of something you learned from an important mentor.
I've worked with our CEO, Brian Hard, for nearly three decades. He has instilled in his management team the importance of taking good care of our customers. For one thing, he taught me that when you deal with customers, you're only as good as your word. If you say you're going to do something, you need to stand by that commitment. In some cases you might lose money up front, but you're building a strong partnership that will bear fruit in the long run.
IL: What's one of the toughest decisions you've had to make as president of Penske Logistics?
The toughest decisions for a company president are when you have to lay people off, or when you have to terminate an individual. If you lose a customer, or a customer moves to another location, layoffs are inevitable. That's not within your control. At the end of the day, I believe the associate will be better off in the long run, and the company will have a stronger foundation. But I have many sleepless nights, both during and after.
IL: Can you tell the story of a major challenge you've faced at Penske, and how you resolved it?
One time, a customer asked us to identify and fit out a large warehouse, install a new, customized warehouse management system (WMS), hire a new staff of more than 250 people, and get the whole operation running in just 90 days. As you can imagine, we experienced many unforeseen challenges with the WMS because it was customized. And when you hire 250 warehouse associates off the street, you're bound to have turnover. But our team stayed the course. We stood by our commitment. It cost us a lot of money to get things off the ground, but we launched a successful operation, and it brought our team together.
IL: When you reviewed that experience afterwards, what were some of the important lessons you derived?
No matter how prepared you are, something will go wrong. It's Murphy's Law. You can take precautions, such as putting the WMS through its paces in a test environment. But once you go live, issues with data feeds from vendors and customers always arise. You need to respond quickly and resolve those issues. Technology can bring you to your knees, especially in a 24/7 operation. The orders keep coming in; you have product flowing inbound and outbound. You've got to fix it on the fly.
IL: What makes you excited about going to work every morning?
These days I'm most excited about our new technology platform, ClearChain. It's a suite of software packages combined with proprietary applications and analytics tools that we've developed over more than 25 years. This solution will enable us to manage all our vehicles, trailers, drivers, and freight on one robust platform. It will give our customers real-time visibility into their activities across the supply chain.
One of its features is a mobile application that allows customers to monitor all the vehicles carrying their goods, in real time, on a map. They can drill down and get details down to the street, the driver's name, and the truck's progress on a multi-stop route.
IL: You're quite involved in the community where you live and work. To what causes are you most devoted?
We have a very active program with the United Way in Berks County. I've contributed to that organization for many years, and my wife and I participate in several of its committees, including the Tocqueville Society, a leadership giving and recognition program. Another big passion is the Reading Symphony Orchestra. I used to serve on the board of directors, and my wife holds that position now. Our daughter recently earned her masters from the Juilliard School of Music and is pursuing a career in flute performance, so our devotion to the arts is very much a family thing.
[ad_2]