[ad_1]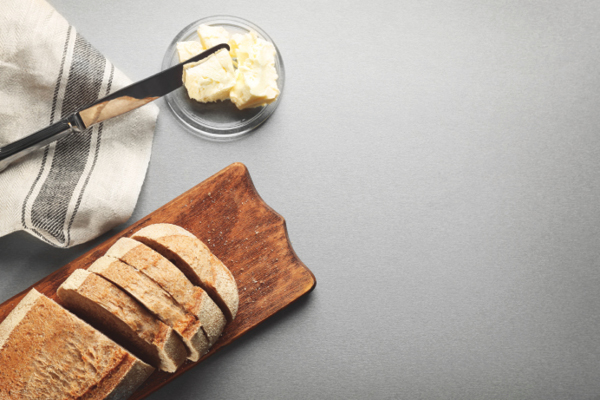 Third-party logistics providers rise to the challenge, rolling in IT capabilities to become indispensable supply chain partners.
Customer demand follows roughly similar patterns in most years, making it possible to project supply and demand with some confidence. "But 2022 is perplexing," says David Cox, president of Polaris Transportation Group. "It shouldn't be as busy as it is right now, and it's not clear where the rest of the year will go." Inflation, potential interest rate hikes, and global uncertainty make it difficult to gauge what's going to happen. "I'm very cautious right now," he adds.
Many third-party logistics (3PL) providers have been implementing a range of solutions to help them collaborate with their clients to navigate an uncertain business environment and address challenges like product shortages and delayed shipments.
Logistics providers "need to understand the changing needs of the shipping community and be agile to adapt their value-added services accordingly," says Matthew Beckett, senior director analyst with Gartner's supply chain practice.
What's sometimes known as the "bullwhip effect" has had even more opportunity to wreak havoc on many supply chains. The term refers to the phenomenon in which a relatively small shift in retail demand is magnified as it moves through the supply chain.
Say a store normally sells 100 T-shirts each day, but the owner knows an upcoming local festival will bump sales to 110 each day. She orders 120 shirts for each day of the festival, just to be safe. The distributor, in turn, orders 130 for each day from the manufacturer, also to be safe. The manufacturer then increases production to 140 T-shirts per day.
Pandemic's Impact
While the bullwhip effect has always been a challenge, its impact became more pronounced recently, as businesses have faced sudden shifts in demand, labor and container shortages, a jump in e-commerce, and factory shutdowns. Shippers responding to the 2022 Third-Party Logistics study, conducted by NTT DATA and Pennsylvania State University, indicated the areas most impacted by the pandemic were international transportation and logistics (43%), sourcing and procurement (30%), and manufacturing (24%).
Due both to supply chain disruptions, as well as consolidation in the logistics sector, the traditionally transactional nature of the relationship between logistics providers and shippers has shifted.
"The value of collaborative long-term partnerships with mutually rewarding outcomes have become popularized," Beckett says.
Turning to Technology Tools
Logistics providers' actions have also been ignited by the growth in shippers engaging stand-alone technology firms to integrate their logistics platforms and digitize logistics activities, Beckett says. That has prompted 3PLs to invest in and make available enhanced tools for end-to-end shipment visibility, sustainability, and predictive analytics.
The current changes are forcing both shippers and carriers to be more transparent, with carriers providing data on capacity, and shippers, information on volume demands, says Spencer Shute, principal consultant with Proxima.
The more logistics providers have access to this information, the better they can manage their network, reduce in-house labor spent on tracking and tracing, and provide timely status updates.
In addition to transparency, reliable and rapid communication is essential to navigating challenges. Shippers need seamless, ongoing communication with their logistics providers, starting from the time an order is placed, says Jill Sloand, senior consultant with Tompkins Solutions, a subsidiary of Tompkins International. Real-time communication allows shippers and logistics providers to address any problems before they grow bigger and more complicated.
Automation Gets Cooking
Even as delays constrain many supply chains, advancing technology has improved the speed and efficiency with which many logistics providers can fill orders, Sloand says.
That's helping them reduce costs and operate more efficiently. For instance, automation allows for denser storage options, so the same operation can run in a smaller footprint. That can help companies struggling to secure additional space in today's demanding real estate market.
Advances in automated equipment have also boosted internal processing efficiencies from put-away through pack-out, helping to mitigate the labor shortage. The increased capacity gained from automation also allows logistics providers to offer clients additional, advanced operations.
"Logistics providers are no longer seen only as the manual operations to move goods, but now as service and technology providers," Sloand says.
As e-commerce continues to grow, logistics providers will need to remain efficient and up-to-date with technology, Sloand says. Among the top technologies in which 3PLs are investing, according to the 2022 Third-Party Logistics study, are high-density storage pickers and palletizers, autonomous forklifts, and wearables.
When it comes to transportation, technology and visibility can help logistics providers better manage the assets within their networks. Technology implementations lead to data accessibility, and "that can help reduce empty miles, ensure driver hours of service are properly utilized, and create cost reduction opportunities," Shute says.
The proliferation of shipping options, modes, and estimated delivery windows has highlighted the importance of transportation management systems. These solutions can offer logistics providers the insight they need to identify the best option for each order, Sloand says.
Recipe for Future Success
As logistics providers strive to maintain more customer-centric approaches while also broadening their services, network design complexity will increase, Beckett says. The logistics sector will need to use technology to become more resilient, agile, and transparent.
Technology also can offer logistics providers a competitive edge, as shippers who decide not to implement technology on their own, perhaps due to resource or cost constraints, will seek providers who can offer technology as a service, Shute says.
While low-cost service logistics provider models will remain, "service-driven models have earned the focus of logistics teams across the globe," he adds. In particular, supply chain visibility will be a priority.
"Shippers see the value of a truly integrated logistics partner now more than ever before," Beckett says. "3PLs need to continue to evolve and transform from operational and people-centered organizations to technology-centered organizations that retain a people-driven culture."
"Business keeps getting faster," says Todd Morrison, chief operating officer with Taylored Services, a logistics provider. "Customers expect faster, cheaper, better, and logistics providers have to continue to be creative and adapt to the market."
Polaris Transportation Group: Scaling Through Innovation
Through both organic growth and acquisitions, Polaris Transportation Group has become the largest privately held cross-border Canadian carrier, Cox says. Polaris works with shippers from across many industries, including auto parts, scientific companies, and small manufacturers.
Since 1994, Polaris Transportation Group has been known for its scheduled less-than-truckload (LTL) service between Canada and the United States. Among its other services are cross-border and domestic over-the-road LTL and truckload transportation services; intermodal service; short- and long-term warehousing and distribution services; and air and ocean freight forwarding.
Behind Polaris's success is their dedication to recognizing what is important to clients and providing it. "Right now, what's important is visibility," Cox says. "People need cleaner, quicker, faster information."
To that end, Polaris has long invested in technology enhancements that enable them to efficiently provide the data their clients need.
As the company grew, Cox notes, it was moving more than 300,000 orders across the Canada-U.S. border annually, each of which could include anywhere from five to 50 pieces of paperwork per shipment. "I had great people, but they were buried in keyboards," he says.
In an effort to shift manual processes to digital and "unlock employees' creative sides," Cox and his management team invested in robotics and artificial intelligence, among other solutions. Today, few employees need to manually handle cross-border paperwork, he says. Instead, they monitor transactions, stepping in only when it's necessary to resolve an issue.
"We're moving cargo across the border faster, cleaner, and cheaper," Cox adds. The technology also allows Polaris to efficiently scale up or down without exponentially expanding headcount.
Blending in Technology Solutions
In 2019, the company launched NorthStar Digital Solutions, a state-of-the-art digital lab in which Polaris leverages multiple technologies, including robotic process automation, artificial intelligence and machine learning, and the Internet of Things (IoT). Polaris uses these technologies to identify efficiencies and boost customer service in processes like online ordering, real-time shipment tracking, inventory management, predictive analytics, and fulfillment. Other areas of technology focus include connecting to customers by API and EDI, as well as the use of GPS tracking.
"These moving parts allow us to paint a picture showing where our clients' goods are at all times," Cox says.
The company's employees benefit as well, Cox says. Polaris's investment in technology allows them to shift from transaction processing to more analytical roles, offering greater career opportunities.
"Whether an employee is here for one year or 15 years, we want them to know their time was valued," he adds. "We want to help them develop their careers."
Currently, Cox and his team are creating the "Polaris Digital Supply Chain." This initiative will use a hyper ledger to eliminate paper records and automate the transfer of information for transactions between Polaris entities, while providing visibility to all involved. Polaris is also testing the system with several business partners. "Who doesn't want cleaner, quicker transactions?" Cox asks.
While the technology is critical, Polaris Transportation Group also is committed to communicating with clients so they can work effectively together. "It's about listening to their needs," Cox says. "Our conversations about where their business is going and how it's growing are essential to helping us plan our business and support them."
Looking ahead, Cox anticipates steady, consistent growth. Even as Polaris grows, leadership will maintain its focus on clients. "We don't look at clients as just a revenue stream," he says. "It's about the relationship."
Taylored Services: Comprehensive Supply Chain Solutions
Celebrating 30 years in business, Taylored Services offers more than 4.4 million square feet of warehouse space across a dozen-plus locations in the United States, from Newark to Los Angeles, along with a range of comprehensive logistics solutions. Its services include omnichannel warehousing and distribution, pick and pack unit level fulfillment, port drayage, and trailer storage and rental. "We act as extensions of our customers and manage their supply chains," Morrison says.
For instance, the recent supply chain crunches have delayed shipments of building materials, among other products. Taylored Services had been working with a client whose efforts to build a new facility were about one year behind schedule, due largely to supply chain challenges. Taylored Services helped the company bridge the gap between its existing provider and its new facility by using another Taylored building to take on additional volume from the client.
Ingredients for Top-Notch Service
In late 2020, Taylored Services acquired the U.S. operations of Toll Global Logistics, an $8.7-billion Australian logistics company. The acquisition expanded Taylored's footprint in key distribution centers near the ports of Los Angeles, Long Beach, New York, Miami, and Louisville, Kentucky.
More recently, Taylored won a bid for a property at the Port of Los Angeles. The three buildings, each 200,000 square feet, are situated on 85 acres and offer 474 doors. "It provides a huge opportunity to handle additional transload volume," Morrison says. "Rather than drayage inland, we can 'turn and burn' right there, within hours."
Taylored Services has also heavily invested in technology solutions that provide visibility, shipment tracking and tracing, and automated handling, among other capabilities. Over the past few years, "visibility of data has become paramount and invaluable to effective supply chain management," Morrison says.
To that end, Taylored Services has implemented several solutions, such as mesh network technology that provides real-time asset tracking. Magnetic tags placed on each container show where on the property the containers are located. The tags also serve as security alarms, sounding alerts if anyone tries to tamper with the containers.
Bringing it All to the Table
In its Chino, California, facility, Taylored Services is leveraging robots to handle some e-commerce processing. "The robots have proven to boost productivity," Morrison says. In addition, Taylored Services can add to its fleet to handle spikes in orders. The company will also be introducing robots to its Savannah, Georgia, location.
Many members of Taylored Services' management team bring deep experience in retail, wholesale, and omnichannel distribution to their positions. "Most within our leadership team worked on the other side of the table," Morrison says. "We understand what it's like to run retail businesses, and partner with our clients to help manage their supply chains."
As logistics and supply chain management continues to accelerate and change, Taylored Services will lead by continuing to provide timely, efficient service and by maintaining its customer focus. "We take pride in fostering lasting, thriving partnerships that enable our customers to reach their goals," Morrison says.
[ad_2]