[ad_1]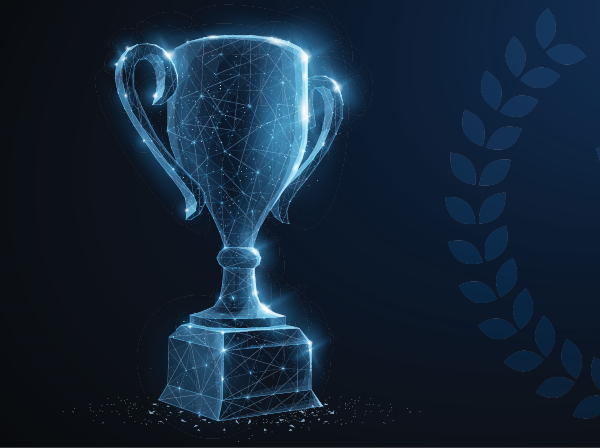 Let's hear it for these seven warehousing and materials handling innovations that take the crown for addressing e-commerce growth and labor shortage challenges.
Mobile robot sales spiraled upward in 2021, with 100,000 automated mobile robots (AMRs) and automated guided vehicles (AGVs) shipped globally. That's nearly 70% more shipped than the year before, reports Interact Analysis.
"By 2025, this figure will be nearly 700,000," adds Ash Sharma, managing director at the research firm.
Much of the warehouse innovation spurred by steady e-commerce growth and a warehouse worker shortage has focused on AMRs and AGVs because they let facilities add automation quickly and affordably. But innovation is happening in other aspects of materials handling, too. For example, companies that provide more conventional materials handling equipment such as conveyors, totes, and pallets are also innovating to help brands meet demand as efficiently as possible.
"Mobility, manipulation, and storage are all being disrupted by technology right now," says Erik Nieves, CEO of Plus One Robotics, a 3D and AI-powered vision software maker.
The innovation in nearly every aspect of automation and materials handling has generated a new class of warehouse MVPs. Here are seven outstanding achievements.
1. Best Robot Vision
Parcel sorting robots designed to help packages reach their destinations as quickly as possible are more powerful and accurate than ever, thanks to software that learns as it goes with artificial intelligence (AI).
Warehouses have traditionally relied on humans to make real-time sorting decisions that require "singulation"—the ability to see items as distinct from others. But as developers and manufacturers invest in higher-level vision software, robots can take over those tasks.
For example, Kindred Powered by Ocado Group recently introduced INDUCT, an AI-powered robotic system designed to automate the small parcel induction process. It uses the firm's proprietary continuous-learning software to pick, maneuver, and place items onto a moving belt or tilt sorter.
Like humans, the software and robots get better at their jobs as they gain experience. They also share what they learn at one installation with INDUCT robots at other locations.
"We're one of the few companies in the AI-powered smart robotics space to deploy reinforcement learning algorithms in real world settings," says Marin Tchakarov, CEO of Kindred. "Our systems learn how to be faster, better, and smarter by trial and error, literally. Then we consolidate that learning and pass it on to the entire fleet."
Because of this, the system's speed improved 17% year-over-year from 2020 to 2021. For the same reason, the more robots the company deploys, the better the system gets for all users.
"The collaboration this created has been tremendous with respect to existing customers hosting other companies to show the specific deployments at their sites," Tchakarov adds.
While Kindred provides both the hardware and software for its AI-enhanced robots, software maker Plus One Robotics collaborates with robot manufacturers such as recently announced partner Tomkins Robotics.
The companies are teaming up to offer an automated picking solution that combines Plus One Robotics 3D and AI software with the Tompkins Robotics tSort system.
Recent vision innovations are significant, says Nieves, because they mean that robotic arms can finally perceive, manipulate, and grasp objects similar to how people can.
"What they needed was vision and 3D vision specifically because you have to know the depth and height of items when picking them," he says. That requires cameras, sensors, and software.
People are still better at this than robots, Nieves says, so his company provides remote human support when a robot is stumped. "Crew chiefs" monitor robot activity and respond when the system alerts them to a problem.
"It's a call center turned on its head," he says. "Usually, customers call an 800 number with a problem and a chat bot answers. In this case, our robots call people."
2. Most Inspiring Cross-Company Collaboration
After piloting Ambi Robotics' AmbiSort parcel sorting system in its Ontario, California, e-commerce hub, Pitney Bowes recently announced it is adding more than 60 of the robots to eight of its 17 e-commerce hubs across the country, with plans to expand to the remainder later. The robots are used in last-mile parcel sortation before sacks are delivered to U.S. Postal Service facilities.
The Ontario pilot was part of the shipping and mailing company's Collaborative Innovation Program that explores emerging technology and its potential impact on the company's logistics operations. "We helped build out that solution as partners, providing information about what was working and what wasn't, and how to improve the software and solution," says Stephanie Cannon, senior vice president and head of global platform and network at Pitney Bowes.
After the system was finalized, the partners installed eight sortation systems and eight robots in Pitney Bowes' Stockton, California, e-commerce hub. Now fully operational, it will serve as the prototype for subsequent installations.
3. Most Affordable Robotics Solution
Robots as a service (RaaS) is a subscription model that allows companies to lease robotic equipment rather than purchasing it outright. The RaaS market is expected to grow from $12.6 billion in 2020 to more than $41.3 billion by 2028, reports Coherent Market Insights.
A RaaS agreement makes the $23 million Pitney Bowes/Ambi Robotics deal possible. "We're expanding rapidly, with many other facilities we need to open or build out," says Cannon. "It takes a lot of capital to build out the concrete, and RaaS lets us preserve our capital for network expansion."
At Kindred, RaaS is the norm. "That is something that we have been doing since the beginning on our quest to make it as simple and as flexible as possible for our customers to adopt this incredibly nascent technology into their operations," says Tchakarov. "The customer pays as they go."
4. Most Flexible Conveyors
Package sorting innovation extends beyond robotics, however, to decidedly low-tech conveyors. LogistiQ, a new subsidiary of LEWCO, a unit-handling conveyor maker founded more than 100 years ago, now offers a modular portable roller conveyor. MechLite allows e-commerce centers to quickly install sorting capacity in smaller spaces than is possible with traditional conveyor systems.
"We can provide similar sorting capacity in footprints as small as 600,000 square feet with an install time that is four to six weeks instead of 12 months, giving companies enormous capacity very quickly," says Al Sparling, business development manager.
He cites a recent situation when a large parcel customer lost a facility to tornado damage. "We received the purchase order on Tuesday and the following Tuesday they were sorting packages in a new building," he says.
5. Strongest, Most Uniform Totes and Pallets
Other low-tech innovations include plastic-molded products such as totes, containers, and pallets that feature consistent dimensions so they integrate easily with high-speed systems. ORBIS Corporation's new Odyssey plastic pallets, for example, are designed for newer racking systems.
"Rackable plastic pallets optimize storage and offer dimensional consistency for automated equipment, but they also help reduce product damage because there are no nails poking out or chipped corners that cause products to fall off," says Alex Hempel, the company's senior director, retail supply chain. They also offer a more sustainable alternative to wooden pallets.
6. Most Ingenious Safety Wearables Insight
When industrial safety wearables company StrongArm Technologies noticed that 60% of a client's inexperienced peak-season warehouse workers left their jobs or were terminated within the first 90 days, they examined the wearables data for insights.
"While the assumption was that these people were not cut out for this work, we saw the complete opposite," says Sean Petterson, CEO and founder.
By comparing pick data information from tenured workers to that of the new hires, the firm discovered that new people were lifting at a rate that was four times faster. They were, in fact, working as fast as they could to get a permanent position. But when some felt they were failing or were afraid of getting hurt, they quit.
StrongArm recommended letting trainees learn and improve at a slower pace. "On one side of the warehouse, we had a much slower-running conveyor belt that enabled new hires to get a feel for tasks," Petterson says. "Then slowly, we ratcheted that up until the safety scores of the group leveled off to a safe point." As a result, the company helped ease its worker shortage by increasing new hire retention by 45% while reducing injury rates.
7. Smartest Forklifts
At The Raymond Corporation, forklifts are evolving in ways that allow pickers to improve picking efficiency and accuracy. "We're adding features that incorporate the truck into the warehouse management system so the operator doesn't have to figure out where to go next," says David Norton, vice president of customer solutions and support. "The truck automatically takes them to the next pick face."
Options such as zoning and positioning give operators a more efficient way to get to the next pick, making it easier for them to focus on their picking, not where they are within the facility or aisle.
The company is working to make its materials handling equipment even smarter. At the Rochester Institute of Technology (RIT), a team of Raymond Corporation-funded researchers is looking at how fork truck groups can work together in autonomous ways to complete a set of tasks.
"We're focusing on localization and navigation—sensors and sensing equipment so a vehicle knows where it is, where other vehicles are, and how it will avoid vehicles and make decisions along the way to reach its destination," says Michael Kuhl, professor of industrial and systems engineering.
The industry needs this type of research among different equipment providers, as well. "There's little inter-operability between manufacturers," notes Sharma of Interact Analysis. "A forklift from one company can't yet talk to a picker from another and coordinate. The world needs more partnerships between industry vendors," he says.
Perhaps that will be the next big innovation.
[ad_2]