[ad_1]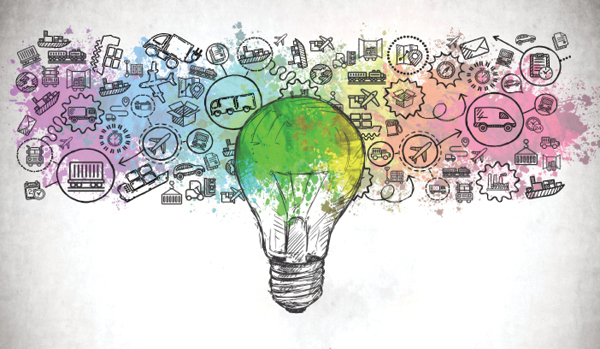 By thinking creatively and embracing new solutions, third-party logistics providers support shippers through demand surges, labor shortages, cost increases, and capacity constraints.
When the global pandemic that shuttered workplaces and restaurants sent consumers to their kitchens, it was good news for young craft Chinese condiment company Fly By Jing. Home chefs shopping online for ingredients began discovering the brand's products, including its Zhong Sauce and spicy Sichuan Chili Crisp sauce.
But it was an April 2020 New York Times Magazine article published just one month into COVID-19 lockdowns that helped generate sales volume as hot as the brand's most popular sauce. A Times food writer and editor devoted much of his article about quarantine cooking condiments to the Sichuan Chili Crisp sauce origin story, even including a recipe with the sauce as an ingredient.
"We exploded into a space we hadn't been before after the article ran," says Lizzy Berryman, Fly By Jing's head of operations. "We'd been advertising digitally, but this publicity opened us up to other consumers."
Growing pains led the company to Chattanooga, Tennessee-based third-party logistics (3PL) provider Kenco Logistics, which signed on in fall 2020 to help Fly By Jing not only manage the pandemic- and publicity-fueled growth, but also to help it further expand as well. It was an important decision considering the brand has experienced ten-fold growth from 2019 to 2020, then five times that from 2020 to 2021.
Leveraging increased consumer demand and awareness, Fly By Jing also introduced several new bundles and products that include a bottled black vinegar that needs extra protection when shipped. Working with Kenco, the brand now distributes to Whole Foods and Wegmans plus warehouse club Costco.
It has been a case study in innovation for Kenco, which has worked closely with Fly By Jing to deliver the brand's signature, unique unboxing experience to consumers. It isn't simple; each shipping package has six to eight pieces that are manually assembled.
"The package design is incredibly intricate, and our collaboration with Fly By Jing has become unrecognizable from when our partnership first began," says Bryan Corbett, director of e-commerce fulfillment at Kenco. "We are continuing to work with the team at Fly By Jing to transform the packaging that fits their evolving business needs."
While the two companies collaborate on packaging changes, Kenco has adjusted other processes to improve efficiency while accommodating Fly By Jing's growth. Unlike in the beginning, Kenco now handles fulfillment in a dedicated space with a manual table assembly and packing process that's supplemented with variable-speed kitting lines.
Kenco's work to innovate alongside the growing young condiment company mirrors what has been happening with 3PLs around the country for the past two years as brands have experienced massive e-commerce growth. For many, innovation is a constant as providers look for solutions that help them address volume surges, transportation cost increases, labor shortages, and shrinking warehouse space.
Innovating With Robotics
Saddle Creek Logistics Services, a 3PL based in Lakeland, Florida, has enjoyed significant growth in the past two years as order volume has increased for some e-commerce clients while others have expanded into e-commerce channels. To manage this expansion, innovation has been a strategic initiative for the 3PL, which offers brands 31 million square feet of warehouse and distribution space nationwide.
"We're looking at new technology for ways to increase productivity and reduce our dependency on labor that also gives us the flexibility to help clients handle demand fluctuations," says Grady Martin, vice president of engineering for Saddle Creek.
For example, when the 3PL piloted goods-to-person autonomous mobile robots (AMR), productivity improved two to three times over traditional order picking without adding staff. The company has since expanded the technology to several facilities.
"Goods-to-person robotics that drives productivity and labor savings also allows for more high-density storage so we can hold more products in existing facilities," Martin says.
AMRs are also helping 3PL Whiplash, which was recently acquired by Ryder, counter a tight labor market by supplementing its warehouse staff. "This helps us support areas where we might not be able to hire enough labor," says Brian Weinstein, senior vice president of business development.
Both Weinstein and Martin say that using robotics has contributed to a happier workforce, which helps with retention. "Our associates come to work happier because robotics makes their lives easier," says Martin.
Raj Patel, senior director, 3PL global industry strategy, at supply chain platform provider Blue Yonder notes that he sees more and more 3PLs piloting robotics in part because of the labor shortage. Using robots instead of people to move products through the warehouse lets logistics providers assign staff to tasks with a greater degree of difficulty.
"In the past, if you had 10 workers, you might allocate four to moving inventory and six to picking eaches," Patel says. "With robots, you can bring all 10 people to picking."
It makes sense because "60% of warehouse cost is in pure travel time—from receiving to putting away, packing, and shipping," says 3PL consultant and researcher Evan Armstrong, president of Armstrong & Associates. "Using robots to travel instead of having people roam the warehouse offers a definite return on investment."
Saddle Creek is also in the pilot stages with robotic picking arms, particularly for kitting. "We've seen nice improvements in what that robotic arm can pick up," Martin says. "In the past, it was difficult to pick up small items or certain packaging. With artificial intelligence, a robotic arm can better learn how to pick up different things, almost like a child learns how to pick something up."
Innovating With Data Analysis
Companies are also putting increased emphasis on data collection and analysis. One of them is consolidator 3PL RJW Logistics Group, which uses optimization tools to build truckload quantities of food and beverage, over-the-counter, and health and beauty products for middle-mile delivery to supermarkets and retailers. Data analysis helps its clients—product manufacturers or suppliers—make real-time inventory decisions.
"We collect every ounce of data that we can in our network, whether it's inbound or outbound, and give it to manufacturers for forecasting because it helps show how much inventory they need in our buildings," says Kevin Williamson, CEO.
The company's proprietary RJW Edge supply chain analytics platform also gives manufacturers visibility into inventory status, product tracking, ordering and billing, and other specifics that improve decision-making.
RJW Logistics Group fills orders from an eight-warehouse network located in greater Chicagoland. "Instead of housing multiple client inventories in multiple regions and nodes, we've found that the most successful approach is for manufacturers to hold inventory in one building, replenish that, and allow us to fill all orders throughout the country from centrally located Chicago," says Williamson.
This centralized network also helps the network maintain a turnover rate of less than 5% for its full-time staff by offering employees more growth opportunities. Noting that focusing on company culture also contributes to retention, Williamson adds, "We can open a new warehouse here and give our current employees new opportunities."
E-commerce 3PLs are also increasingly using a different type of warehouse network—micro-fulfillment centers. Moving more inventory to these smaller fulfillment warehouses helps companies reduce transportation costs and decrease delivery time by placing inventory closer to customers.
"3PLs are saying, 'We don't need to build 1.5-million-square-foot facilities," says Patel. "We can build a final-mile delivery center instead."
Innovating Through Transportation
Busy 3PLs also work to avoid shipping bottlenecks by innovating around transportation. Whiplash, for example, is exploring partnering with regional parcel carriers to offset volume issues with UPS and FedEx.
"The major providers are overwhelmed," says Weinstein. "Their infrastructure is behind where it needs to be.
"But in fairness to them, if e-commerce is four to five years ahead of where it was supposed to be (before the pandemic), they have not had time to scale their infrastructure," Weinstein says. He adds that while regional carriers generally usually have a large footprint, they serve their specific regions well.
Saddle Creek leverages technology to help address parcel shipping challenges. "We use parcel analytics to give clients and parcel providers better visibility into order volume and help drive efficiencies," says Martin. "That's especially helpful when volume surges."
When carriers face challenges in specific regions, his company can divert inventory to locations where transportation providers have more capacity.
That kind of collaboration is key. "We have to work together as one, understanding our clients' forecasting while knowing that three months from now it probably won't be accurate," says Weinstein. "We have to stay out in front of rolling forecasts and be prepared to scale and shift at any time."
While innovating is a new constant for many, Martin advises caution when considering new options. "Technology is great, but you need to consider it from a strategic, thoughtful perspective," he says. "It's about finding the right solution and making sure it's a good strategic fit for your operation and client."
[ad_2]