[ad_1]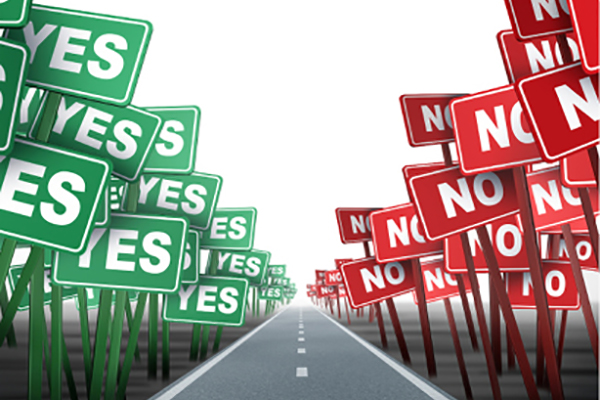 Yes, the Hours-of-Service exemption should be extended until the country removes the emergency declarations for the pandemic and the CDC no longer declares the United States under a pandemic.
—Steven Tapscott, VP, Sales & Marketing, Heniff Transportation Systems
---
No. While we can understand the need for the HoS exceptions during crisis situations—and can see them being of use in future crises—the regulations that were previously in place to ensure safe operations were robust and allowed our drivers and carriers to operate effectively. We would be comfortable if the exception were lifted once the COVID-19 pandemic is over and the situation on the roads returns to normal.
—Jim Monkmeyer, President, Transportation, DHL Supply Chain North America
---
Yes. There are grounds for these HoS exceptions to be extended as they were back in June. These are actions that come as a result of the times. To that end, they should be extended slowly in conjunction with what is needed at the time and not left to be extended without any need to demonstrate the requirements to do so.
—Ronice Harrison, President & CEO, Chelle Trucking & Logistics
---
---
No. We don't see the benefit. Even during the midst of the pandemic, larger fleets do not use these exemptions primarily because of the potential extra risk to safety and liability. Our 3,500 drivers know how to manage their time under the existing rules. If you start to change the rules it makes it challenging and confusing—and that's where mistakes are made. The most important issue is having safe and well-rested drivers on the road. So we're sticking with the current rules.
—Greg Orr, Executive Vice President, U.S. Truckload, TFI International
---
Yes. The suspensions should be extended. The reality is, we still aren't out of the woods when it comes to COVID and its potential continued impact on the supply chain. Our focus should be on enabling flexibility to ensure that American truckers can continue to meet rapidly evolving consumer needs. Now is not the time to shackle the thousands of small business owners who are working tirelessly to keep the economy afloat.
—Drew McElroy, Co-founder and Chairman, Transfix
---
No. I personally do not believe the HoS emergency suspension should be extended. Things are relatively normal and we have been operating as if they were in place throughout the entire pandemic.
—Jim LaMarca, Partner/Executive Vice President, System Freight
---
No. These rules are in place for the safety of the drivers and those who share the road with them. At the very least, the rules may need to be revised; but the safety of our drivers needs to be a priority in the logistics planning process, not an afterthought.
—Christian Arcari, VP, Sales, Chelle Trucking & Logistics
---
Have a great answer to a good question?
Be sure to participate next month. We want to know:
If you could switch jobs with someone for a day, who would it be and why?
We'll publish some answers. Tell us at editorial@inboundlogistics.com or tweet us @ILMagazine #ILgoodquestion
[ad_2]