[ad_1]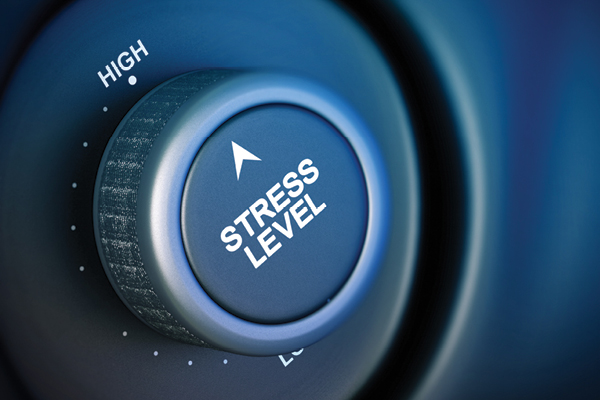 Developing mutually beneficial relationships guarantees your partners will be there for you—in good times and bad.
In times of crisis, you learn who your real friends are, as the saying goes. That has never been more true as pandemic-driven supply chain disruption tested relationships among partners across the industry.
The pandemic fostered challenges like the surge in e-commerce shipments, new safety protocols, falling capacity and uncertainty. Shippers and logistics providers learned which relationships withstood the stress test and which did not.
As the supply chain has begun to stabilize, partners have learned to adjust to the new normal. Shippers and carriers have long memories about who stood by them when times were tough and who chased after new relationships for a few cents per mile in either direction.
Technology plays a part in making those relationships more efficient. But there's no substitute for respecting the people who drive the trucks, book the loads and work the docks. Shippers and providers have learned new lessons about building mutually beneficial relationships during this crisis and the next.
RELATIONSHIPS MATTER
Although the terms "shipper of choice" and "carrier of choice" have been in vogue for years, they took on deeper meaning during the pandemic.
Relationships that matter aren't based on knowing someone's name or their favorite football team but counting on each other when it matters. If you waited until your company was in a capacity crunch to build relationships with carriers, it was too little, too late.
"When every carrier has more business than they can handle, a shipper becomes a glass of water in the ocean," says Lonny Holston, export operations coordinator for Mickey, a digital platform for commodity transactions. "Hopefully, shippers had been cultivating their relationships with carriers before the pandemic."
While cost is always a factor, the criteria that PFS, an Allen, Texas-based e-commerce fulfillment provider, considers when selecting carriers has changed since the pandemic.
"Cost and service are going to be important, but we've come to value the ability to be predictable and reliable," says Tracey Mewborn, corporate traffic manager for PFS.
PFS manages logistics for its customers in both inbound and outbound lanes, handling truckload moves and direct-to-consumer deliveries.
"During periods of crisis, when we're asked to deliver a miracle on behalf of our clients, we lean on personal relationships with our carrier partners," says Patrick Lowe, area vice president of business management for PFS. "We need the same agility and responsiveness from them that we're being asked to provide. It does us no good to pick, pack, and ship the orders if they can't get put into the network."
Shippers look to build relationships just as much as carriers do to ensure capacity availability and efficiency. Logistics provider Schneider connects shippers and carriers to develop more capacity options through technology. Despite the growth of transactional freight tech companies and apps, shippers still look for carriers they can count on.
"Shippers may work with a lot of different carriers, but they absolutely prefer to work with a few carriers that can give them a lot of options and are really in it with them," says Erin Van Zeeland, senior vice president and general manager of logistics services at Schneider in Green Bay, Wisconsin.
To some extent, good relationships can be quantified. Echo Global Logistics, a Chicago-based third-party logistics provider, tracks shipper performance across various factors such as how often the freight is ready when the shipper says it will be ready, and how long drivers spend waiting to load and unload.
"We operate based on the data we gather from shippers, and those are the things carriers care about in terms of reliability," says Jay Gustafson, Echo's senior vice president of marketplace solutions.
RESPECT THE DRIVER
Shippers who want to build better relationships can start with respecting drivers. Given the ongoing driver shortage and capacity crunch, making life more efficient for drivers goes a long way. Drivers have long memories and talk to each other, so a shipper that makes drivers wait for a load or requires onerous paperwork for proof of delivery may find themselves in a capacity shortage.
"The most precious asset in the whole ecosystem is the professional driver," says Van Zeeland. "We need to ensure that we are efficient with the driver's time and that we respect the job that the driver is doing so that we make it worth it for that professional to stay employed in this industry."
Schneider uses scorecards where drivers can rate shippers' locations; it then shares that information with the shippers.
"Drivers rate shippers like you'd rate a restaurant," Van Zeeland says. "The drivers vote with their decision to accept a dispatch and an offer from a customer location that may or may not be doing the right things for the driver.
"You can clearly see when a shipper is not valuing a driver's time, and we can show shippers how long their freight waits to get a driver involved," she adds.
PFS encourages its local managers to meet with drivers face-to-face at the loading dock. "While technology helps us find resources, nothing beats personal communication for building relationships," Mewborn says.
Echo Global Logistics uses data from geofencing and other sources to monitor shipper performance and set expectations with trucking companies.
"The last thing we want to do is send a driver into a facility where we know it might take them six hours to get loaded and not give them a heads up," Gustafson says.
TECHNOLOGY REDUCES FRICTION
Shippers can't rely on having refreshments and a restroom for drivers and call that relationship building. Today, companies must invest in technology to be considered a shipper of choice.
"To be a shipper of choice, companies have to go beyond the Golden Rule to the Platinum Rule, which is to treat others how they want to be treated," says Dan Cicerchi, general manager and vice president of transportation management at Descartes, a software-as-a-service provider of logistics solutions.
The same information systems that enable shippers to provide updates to their customers make life easier for carriers with mobile apps to take photos for proof of delivery, which also speeds payment of invoices.
"Connecting all the capabilities that shippers need are also things that are good for carriers," Cicerchi says.
With real-time tracking technology, receivers can know if an inbound shipment will be late and change dock schedules accordingly. When the shipment does arrive, there's an open door and labor available to unload.
"Technology doesn't solve everything, but it gives a business the ability to make better decisions to accommodate the drivers," Cicerchi says.
As technology matures and more companies plug into the potential of data analysis, deeper relationships support more data sharing. These links can help organizations grow closer while operating more efficiently.
"Elevating visibility and communication among parties ultimately strengthens the relationship because there are fewer black boxes that make it hard to know where a parcel is or where the shipment records are," Lowe says.
Schneider's tech solutions use APIs to plug into shippers' transportation management systems to help find competitive carriers and rates.
"They're not spending the time dialing for diesel in the spot market, so instead they can determine the best carrier solutions from their supply chain partners, and they can manage freight more strategically," Van Zeeland says.
Technology can automate repetitive and mundane tasks by managing paperwork and removing the need for phone calls and email updates, allowing people to focus on tasks that add more value for each party.
"A lot of what shippers expect ultimately falls on the shoulders of the drivers," Cicerchi says. "Technology that removes them from some of the chatter of check calls and document management can play a powerful role in focusing on the things that matter."
Carriers have embraced technology as part of the onboarding process with brokers and third-party logistics providers. Not too long ago, carriers had to fill out a 20-page contract to apply to work with a broker and fax it back and forth. After all that, the carrier might still not qualify for some reason. With large logistics providers like Schneider, carriers can use the online portal to apply with just a few bits of critical information to find out whether they qualify.
"That technology is in the brokers' and carriers' best interest because it gets rid of wasted effort," Van Zeeland says.
COVID exposed the points of friction in supply chain operations, and shippers that didn't invest in automation found it harder to keep up.
"The genie is out of the bottle in terms of the fair expectations that carriers and drivers have about their experiences as they pick up and drop off freight," Cicerchi says. "The broader community of shippers and logistics service providers needs to invest in technology but to still be invested in the relationships."
Shippers must understand that carriers come in all shapes and sizes, from independent owner-operators to large asset-based carriers and brokers. Not every trucker has an IT department to implement a proprietary technology platform. The technology must be easy to use for the truckers, so it's accessible on a smartphone or tablet without the need for complex installation and integration.
"A big trend in the industry, along with the theme of being easy to do business with, is: Let's meet the carrier where they want to be met technology-wise," Gustafson says.
COMMUNICATION COUNTS
Good relationships are built on open communications. That's true in your personal life, and it's essential in your supply chain. Technology enables faster, seamless communication, so shippers, brokers, logistics providers, and carriers have access to the same information simultaneously.
PFS must meet its customers' promises—consumers often order based on delivery windows, and they expect accurate updates between the time they click "buy" on the website and the time the product arrives at their door.
"It's more important than ever to partner with companies that have robust communication outlets," Lowe says. "If there are issues or delays, we're able to help our clients be proactive."
Echo uses the Descartes MacroPoint system to track shipments, so they don't have to contact trucking carriers for updates throughout the lifecycle of a shipment.
"We access that information as soon as the driver has been dispatched through to delivery, and we use it to provide the right levels of proactive communication," Gustafson says. "We want to be the shipper of choice to our trucking companies by not bombarding them with phone calls and requests for updates."
Ultimately, shippers and carriers have similar goals. Both want reliable, predictable information and service to ensure they can cost-effectively meet customer expectations.
Shippers see better cost and service, including flexibility, when they work with carriers they've known through market cycles to be solid strategic partners.
"Shippers must understand you can't pay a driver enough to go into a facility that is rude or disrespectful, or just wastes the driver's time," Van Zeeland says. "The turnover impact in going into those kinds of facilities is just not worth it."
[ad_2]