[ad_1]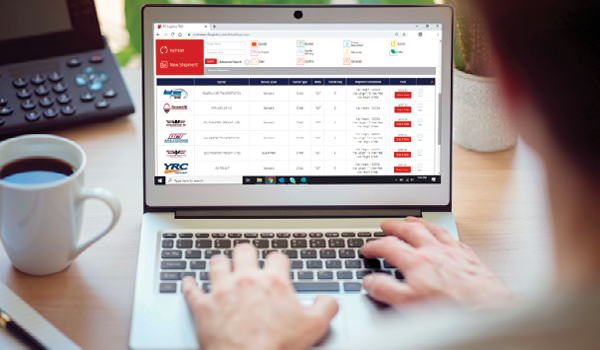 If you don't know how much your company spends on LTL shipments, you're not alone. Because of the complex nature of LTL moves and the complicated pricing structure, you may be paying more than you need to and leaving margin dollars on the table.
For small to mid-size companies that ship LTL several times a week, but don't have an in-house transportation director and analysts on staff, managing a $10 million annual LTL spend can be challenging. There's a tipping point of around two or more LTL shipments per day where managing LTL manually becomes overwhelming for existing staff.
Partnering with a 3PL that offers a comprehensive transportation management system can help your enterprise take control of LTL spend. A TMS geared toward mid-size shippers can be like a travel booking site where you can compare rates for carriers all at once. Rather than making phone calls to get quotes, the TMS pulls quotes from three carriers and allows the shipper to make an informed decision without a lot of back-and-forth with phone calls and emails.
Like an airline booking site, the user inputs origin, destination, and freight characteristics. The system connects to multiple LTL providers to retrieve quotes. The shipper can select the carrier, rate, and service level that fits their budget and shipping requirements.
The system automates the quote and booking process and allows for gathering and analyzing data about your transportation spend that isn't very easy to manage with spreadsheets.
The data will help CFOs analyze the transportation spend, which can be a hidden expense. The TMS can shine a spotlight on transportation costs so that companies can be assured their money is being well spent. Larger companies may have the headcount for a transportation analytics staff. With a comprehensive TMS, smaller organizations can benefit from the same functionality.
In partnering with a 3PL, the shipper can use a DIY model or a DIFM, or "do it for me" model. The 3PL can handle the quote and booking process, or the shipper can manage that internally.
As the competitive landscape in global and domestic supply chains gets tougher every day, managing transportation spend is a powerful tool for maximizing a company's financial health.
A TMS can help a company get a handle on the variables in the supply chain, and reduce the opportunity to make mistakes due to lack of information. Adopting a TMS to simplify the LTL quote and management process can reduce spend, improve service, and give management the information they need to manage for success.
7 Things a TMS Can Do for You
Get multiple rate quotes: Stop back-and-forth calls.

Book freight: Use a click instead of a phone call.

Print bills of lading: Automate document flow.

Print packing lists: Use a single source of information.

Track and trace: Get information instantly instead of dispatchers calling drivers.

Proof of delivery: Speed up payments with real-time documentation.

Freight claims and auditing: Analyze spend for misclassifications and mistakes.
[ad_2]