[ad_1]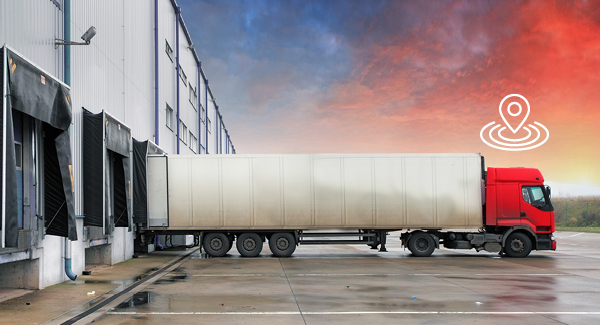 When Newell Brands Inc. experienced truckload loading issues, costly shipping and driver detention rates, transportation inefficiencies, and a lack of electronic logging device (ELD) data analysis, it turned to a third-party logistics provider.
THE CUSTOMER
Newell Brands is an Atlanta-based global manufacturer, marketer, and distributor of consumer goods. Its brands include Rubbermaid, Coleman, Sharpie, First Alert, and Yankee Candle.
THE PROVIDER

Chicago-based Echo Global Logistics provides technology-enabled transportation and supply chain management services.
---
Truck loading turnaround problems. Shipyard inefficiencies. Increased transportation costs.
These issues intensified for Newell Brands Inc. after its 2016 acquisition of Jarden Corp. When the global consumer products company began experiencing shipping delays and driver overlaps, executives knew they had to do something.
Newell then turned to one of its long-time partners, Echo Global Logistics Inc., for help in analyzing its shipyard activity, supply chain practices, and ELD data.
The Shipping Scene
Hoboken, New Jersey-based Newell is known for its household brand names—Coleman, Paper Mate, Mr. Coffee, Rubbermaid, Sharpie, Sunbeam, and Yankee Candle, to name a few. The company has approximately 120,000 finished goods SKUs across its portfolio, products in 200 countries, and about 150 brands across eight global locations. In North America, it counts about 7,300 in, out, and transfer shipments weekly, which move by less-than-truckload, truckload, and flatbed.
The Jarden acquisition and its rollup as a wholly owned subsidiary added complexity to Newell's already- complicated transportation and logistics strategies. With the acquisition came six new transportation management systems (TMS) and six more enterprise resource planning (ERP) platforms, which caused truckload loading issues, transportation inefficiencies, shipping delays, and increased costs.
When Newell executives started to suspect that the yards were turning around drivers too slowly, they began to take a closer for the root cause.
The widespread truck driver shortage has raised transportation rates and increased volatility for many shippers, including Newell Brands, and executives surmised that could have played a role in shipping yard delays.
Steven Judge, manager of corporate transportation, also considered how Newell's driver detention charges may have had a ripple effect. Detention charges kick in if a driver spends two hours or more in the yard, but a driver held for one hour and 50 minutes would not be compensated for the time. Frustrated by this outcome, perhaps the drivers were taking more time to load their trucks.
But as Judge dug deeper, he kept hitting roadblocks. The number of Newell and Jarden TMS and ERP solutions and the lack of synchronized data flow between them made it difficult to get a clear picture of what was going on in Newell's shipyards and what supply chain inefficiencies were possibly connected to the delays and increased costs.
Judge was left wondering: What could the company do to get more predictable pricing, improve its truck-loading time, and make its shipyards more efficient? So he sought out Echo Global Logistics, and hoped the Chicago-based provider of technology-enabled transportation management services could help him answer these questions.
Peeling Back the Data
Newell and Echo's relationship goes back about eight years, to 2011. Newell initially called in Echo as a full truckload provider to help find capacity in a tight market. Since then, Echo has evolved into a core broker and consultative partner, offering strategic insights during quarterly business reviews and taking on other projects such as the study of Newell's shipping yards.
To get to the crux of Newell's shipyard issues, Echo executives hatched the idea of mining data from the electronic logging devices.
Under the Federal Motor Carrier Safety Administration's ELD rule, motor carriers must outfit their vehicles and drivers with devices that replace paper logs with electronic ones. Since December 2017, the cut-off date for fleets and carriers to transition to ELDs, piles of big data have been waiting to be reviewed, studied, and used to spot challenges and possible solutions.
Doug Waggoner, Echo's CEO and chairman, saw the value this powerful and untapped data could offer his company's customers, and specifically Newell.
"When ELDs became a hot topic last year, Echo focused on a proactive response," Waggoner says. "We wanted to find a way to help our clients solve this new dilemma. So rather than focusing on the potential for increased rates and reduced capacity, my sales team met internally with our Data Scientists and Analytics group to identify areas for optimization to help clients navigate the mandate."
Echo kicked off its Newell ELD big-data study in May 2018 with an analysis of roughly 50 different Newell locations in the United States. The study principally involved using geofencing parameters based on the latitude and longitude of Newell's warehouses.
Newell became a shipper of choice by providing staging areas, organizing loading practices, and printing bills of lading before drivers arrived.
The geofencing parameters pinpointed shipments that originated from or were delivered to Newell warehouses, and gave the team a better understanding of what was happening at their shipping yards.
For instance, the data showed that, on average, drivers spent 102 minutes in 37 of the surveyed shipping yards. Echo's team could ascertain which yards were performing well above average as well as identify processes that appeared to be causing longer turnaround times at problematic facilities.
Echo also discovered a facility that was not performing as well as the others didn't begin to pick up loads until the drivers arrived. The yard supervisors, Echo found, were afraid that drivers would miss their appointments and jam up the warehouse.
With this kind of data and insight, Newell's Judge was able to establish best practices that could be scaled across the organization. As an example, Judge introduced supervisors to their peers at a warehouse that preloads shipments. From that interchange, supervisors from the under-performing facility learned how to stage shipments and print bills of lading before drivers arrived, skills that helped that facility drop its average loading time by 50 minutes and eliminate driver detention charges during the third quarter of 2018.
"Echo had the unique opportunity to present the ELD study directly to Newell and watch the company make progress based on the data we analyzed," adds Waggoner.
The May study was completed within one month of Judge's request for help, and Echo followed up in October 2018 to compare the results.
Data-based Improvements
Echo's ELD and shipping data analysis and recommendations for improvement led Newell to contract lower shipping prices, improve relationships with carriers, and become a shipper of choice to drivers; in a tight capacity market, being a shipper of choice is a big win.
Newell achieved this by putting emphasis on being a good and reliable partner and by providing certain accommodations such as staging areas, organized loading practices, and printing bills of lading before drivers arrived.
This shift also allowed Newell to achieve lower detention times (which meant fewer accessorial and penalty charges for drivers), a more efficient warehouse operation, and the ability to secure reliable transportation. This helped to ensure that shipments were delivered on time despite tight capacity.
A look at the improvement gains paints a similar story of success.
After the ELD study and implementation of the recommendations, Newell's truck loading turnaround times dropped about 30% to an average of 72 minutes.
Newell increased truckload and intermodal shipments by 16% during the peak season, but managed to keep detention spending flat.
And, significantly, 70 percent of its facilities lowered detention spending within three months of the study. Newell tracks detention spending relative to overall truckload spending each quarter. The metrics hit 10% and 15%, respectively, during the first and second quarters of 2018, and dropped to less than 5% in the third quarter. During the fourth quarter of 2018, Newell was on track to lower that ratio once again.
As part of what has become a consultative partnership, Echo continues to conduct both quarterly and annual business reviews for Newell and helps the company maintain its progress made with the insights from the ELD study.
"It was a mentality shift," says Judge. "We didn't know this data was out there and usable. We no longer feel vulnerable for not knowing, and there's so much data we still haven't tapped."
[ad_2]