[ad_1]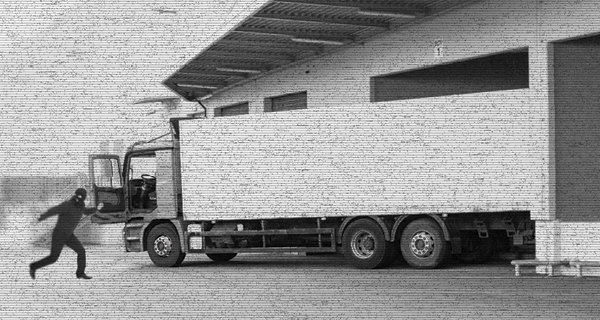 Keeping your cargo safe from theft is a bigger challenge than you might think. Follow these steps to reduce the risks that make your company a target.
In 2015, 628 incidents of cargo theft resulted in about $27.9 million in stolen cargo, according to the FBI's 2015 Report on Cargo Theft. Less than 20 percent was recovered.
What's more, many incidents go unreported, making cargo theft a larger challenge than official numbers indicate. "There's a dark side to reporting bad information," says Frank Scafidi, spokesperson with the National Insurance Crime Bureau, based in Des Plaines, Illinois. Potential shippers might think twice about using carriers that were targeted by cargo thieves.
Shippers also stand to lose by making thefts public. "A theft will hit the media immediately," says Erik Hoffer, president with CGM Security Solutions, Punta Gorda, Florida. The stock may take a beating, as investors know the company likely is out the potential revenue the products would have generated.
Rather than risk negative publicity, companies often accept a small percentage of shrinkage. "They eat their loss, and leave," Hoffer says.
To be sure, letting incidents of theft go unreported can exact human and financial costs. Stolen food and medicine that's not properly stored can inflict real harm if used by unsuspecting consumers. Terrorists can introduce bioweapons into cargo obtained by theft. "Companies need to report theft," says Keith Lewis, vice president of operations with CargoNet, a provider of cargo theft solutions in Jersey City, New Jersey.
Moreover, under-reporting these crimes leaves shippers, carriers, regulators, and law enforcement with a poor understanding of the scope of the problem, as well as the tactics criminals use. "It's difficult to get legislators to buy into the idea that cargo theft is a big problem if the numbers are under-reported," says Chuck Forsaith, director, supply chain security with Purdue Pharma, and chair of the Pharmaceutical Cargo Security Coalition (PCSC). "And, you can't defend what don't know."
Reducing the risk of cargo theft starts with understanding the ways in which most thefts happen. Nearly three-quarters of cargo thefts are of full truckloads, according to the Cargo Theft report. Most thefts occur in parking lots and garages, the FBI reports. Next in line are docks/wharfs and freight terminals.
The top types of stolen cargo are food and drink (17 percent), home and garden products (16 percent), and electronics (13 percent), according to the second quarter Cargo Theft Report from SensiGuard, a provider of global logistics security services.
Why the large numbers of food and beverage cargo thefts? One reason is the sheer volume of products on the move. In addition, most of these products lack serial numbers or other identifying information, says Aaron Henderson, director of loss prevention with Penske Logistics, a third-party logistics provider based in Reading, Pennsylvania.
New Types of Theft
Traditional cargo thefts—thieves making off with stolen goods—still vastly outnumber online thefts, which occur when an individual or company uses the internet to pretend to be a legitimate carrier, secures a load, and then takes off.
"Some sham truckers create false documents, present them at the warehouse, and drive away with a load," says Rich Kolbusz, special agent in charge at U.S. Customs and Border Protection in Miami/Fort Lauderdale, with DHL Global Forwarding.
While not technically thefts, incidents in which contraband, such as drugs, is introduced into freight also are cause for concern, Hoffer notes.
A disturbing trend is what's sometimes referred to as disruption. Here's how it can occur: A carrier takes a full truckload of freight, and then spends one or more days reorganizing it to cram in yet more freight and make more money. "It puts shippers into a panic because they think they're missing a load or a driver," Lewis says. Before the driver reappears, the shipper up against a production deadline may have to pay to move another load of the same product.
While no cargo is completely immune to the risk of theft, you can reduce your exposure. Here are 10 guidelines:
Develop a company culture of security. Where permitted, include background investigations and drug screenings when you hire. Conduct mandatory security and ethics training, so employees know what to look for and how to report suspicious incidents.

Know who is moving your goods. Forsaith uses Department of Defense qualified carriers. Among other security measures, he receives the name and a photo of the driver, and a description of the vehicle, 24 hours before a scheduled shipment. "While not every shipment requires that level of security, strive to know who you're doing business with," he says.

Work with carriers that use technology. GPS and other tracking devices allow trucks to be monitored in real time, so carriers can quickly respond to any deviances from the planned route.

Remember physical security. Implement access control solutions, security camera systems, motion sensors, fences, and other tools at your warehouses and distribution facilities. Let would-be thieves know they won't have an easy time.

Put together a security plan. In high crime areas, for instance, you might identify alternate routes or transportation modes.

Thieves prefer not to confront a driver, but will look for times when a truck is unattended. By using two-driver teams, carriers reduce the chances of leaving a truck unoccupied.

Follow the "200-mile rule." Instruct drivers to wait until they've traveled at least 200 miles before they stop, unless there's an emergency. Some thieves will follow trucks until the drivers stop, reasoning they might leave the truck unattended. However, few thieves will follow a truck for 200-plus miles, Kolbusz says.

Package cargo to deter potential thieves. For instance, place small, easily stolen products in larger containers; perhaps put containers inside containers. "If criminals want to get into the freight, they'll have to make a mess," Hoffer says.

Secure the shipping information. Forsaith says he instructs his carriers to ensure the fewest number of people necessary know about the shipments. In some parts of the world, the packages don't explicitly identify the product. Thieves may be less likely to target containers if they don't know what they're getting.

Watch shipping dates. Cargo that leaves a warehouse on Friday may need to remain in the truck over the weekend, when it's harder to secure.
The Benefits
The actions you take to reduce cargo theft can have an impact. When the PCSC started about 11 years ago, cargo theft within the industry was "significant," Forsaith says. By reviewing incidents, sharing information, and improving security, the number of large-scale thefts plummeted from 47 in 2009 to fewer than 15 in 2016, according to information from the PCSC. The average value of the thefts dropped from $4.2 million to $200,000.
"We got smarter," Forsaith says.
[ad_2]