[ad_1]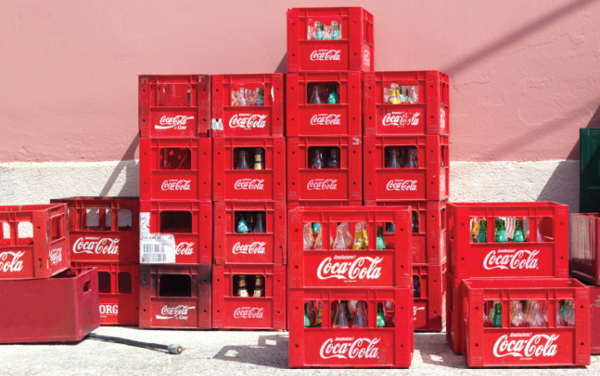 Due to shortages delaying—and even halting—transportation, big brands get creative to keep their product and materials moving. For example, Coca-Cola now transports materials in bulk shipping vessels, which are typically used for raw materials such as grain and coal.
The beverage company chose the bulk carriers because it could not access containers and cargo space, the company says. Coca-Cola currently uses three of these ships to transport its manufacturing materials.
Other retailers, such as Costco and Target, have chartered their own cargo ships to combat supply chain issues, but ports are still backed up due to the ongoing labor shortage and increasing number of ships back on the ocean. Coca-Cola is attempting to avoid major ports to prevent delays, the company says.
In September 2021, Coca-Cola's New York distributor said it was having a hard time recruiting truckers, further disrupting the supply chain. Other goods such as paper, computer chips, and plastic goods are also in short supply amid the delays.
[ad_2]