[ad_1]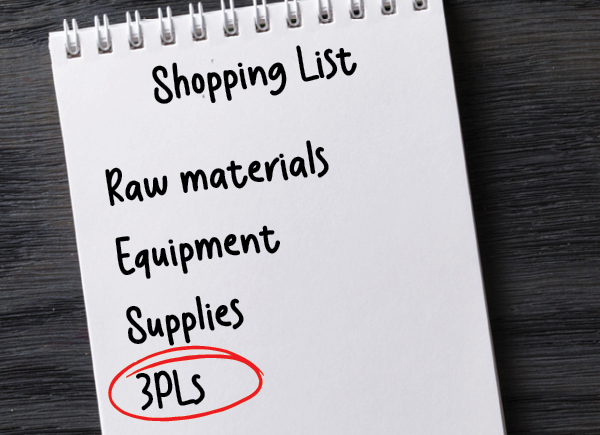 As the pandemic continues to impact supply chains, retailers go shopping for third-party logistics providers to gain end-to-end control.
For years, retailers have selected third-party logistics (3PL) providers with varying degrees of integration between retail operations and the functions typically outsourced—carrier or mode selection, transportation and delivery to distribution centers or retail outlets, and in recent years, home deliveries. That dynamic is changing as some major retailers choose to own a 3PL, rather than pay one to provide services.
In the fourth quarter of 2021, American Eagle Outfitters (AEO) acquired Quiet Logistics, a company with eight fulfillment centers in six cities where workers and robots fulfill orders. This deal is the second step in AEO's desire for greater control over its supply chain. In May 2021, American Eagle acquired AirTerra, a delivery company.
Another major retail firm, Ashley Furniture, also chose to buy rather than build its own logistics operation when it acquired certain assets of Wilson Logistics. Since 1974, Ashley Furniture has managed a private transportation fleet, creating Ashley Delivery Services (ADS). Today, ADS operates more than 900 tractors and 2,000 trailers—almost equal to the number of assets owned by Wilson Logistics with 800 tractors and 2,000 trailers.
It is unclear how each retailer plans to leverage its newly acquired operation. AEO has been quoted as stating that Quiet Logistics will operate independently, while Ashley Furniture stated in a press release: "We are excited to welcome members of the Wilson team as we continue to service existing customers and expand upon the strong legacy established by Wilson."
While 3PL acquisitions have been prevalent for some time—XPO Logistics, for example, acquired 17 companies in one year—shippers acquiring 3PLs represents a sea change. These are not larger logistics firms growing through the acquisition of smaller providers, but shippers purchasing their own service providers.
Industry analysts are in a wait-and-see mode, saying it is too early to tell if this is a trend or a temporary reaction to market factors. Similarly, the effectiveness of these new mergers is too soon to be validated.
from courtship to marriage
However, supply chain strategic advisors such as Adrian Gonzalez, president of Adelante SCM, recognize several reasons a shipper might choose to make the leap from "courtship to marriage"—from partnering with a 3PL to owning one.
Executives are beginning to recognize supply chain management as a key competitive advantage. The AEO and Ashley Furniture acquisitions indicate how company executives have a greater understanding and appreciation of the importance of supply chain management.
"For years, logistics has been viewed as a cost center," says Gonzalez. "Logisticians have worked to demonstrate to the C-suites of their various companies that logistics is more than a cost center, it is also a strategic differentiator."
Jay Schottenstein, chief executive of AEO, validates this dynamic in a press release announcing the acquisition. "An important pillar of our strategy is transforming our supply chain to create greater agility, speed, and diversification," he says.
Protecting the brand
The explosive growth of e-commerce makes the delivery experience part of a company's brand. In today's business environment, delivery drivers are not only dropping shipments at distribution centers and retail stores, but increasingly in the homes of end consumers.
In these situations, on-time delivery is not all that is required to protect a company's brand. Even without harm to its contents, a damaged package can create a negative impression with consumers. Attitudes, and even delivery drivers' attire, have been proven to reflect on the brand whose products the drivers are delivering.
"Supply chain is becoming more of a consumer-facing activity," says Shekar Natarajan, AEO's chief supply-chain officer. "In that world, you need to have consistency and control over your experience."
Supply chain managers have faced unprecedented challenges in the past two years of the pandemic. This new reality, according to Gonzalez, has created a desire for greater and more direct control over their supply chains.
"In a word, it is about control," says Gonzalez. "Every aspect of the supply chain is being re-evaluated."
With capacity constraints in most areas of transportation, including ocean freight, supply chain managers are rethinking many aspects of the supply chain as a means of gaining greater control.
"Companies that once outsourced to China or Vietnam are looking at new locations for sourcing products closer to their operations," says Gonzalez. "Businesses that once could not get truck capacity at market rates are operating private trucking fleets."
In this same vein, shippers are no longer content to have visibility to the technology and performance of 3PL providers. They want direct control and the ability to act quickly and with greater flexibility.
What does this dynamic mean for 3PLs?
For 3PLs, the benefit of remaining a vital part of a customer's supply chain is not new. In fact, 3PL providers should follow best practices established years ago—offering technology that a company may have little time or budget to implement, adding scale and scope, and being responsive to their customers' needs, Gonzalez says.
"The true value that a 3PL brings—whether as a partner or a subsidiary of a retailer—is talent," he adds. "Knowledge and expertise are key differentiators for 3PLs, now and in the future."
[ad_2]