[ad_1]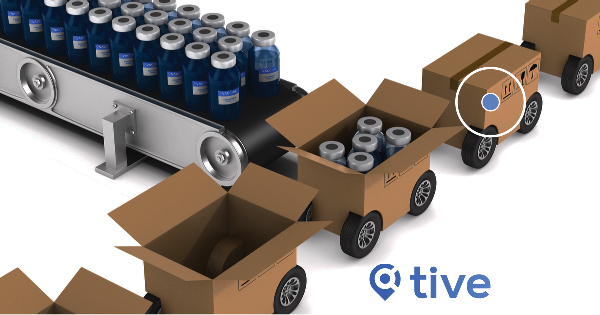 When cold chain logistics provider Linfox had to distribute COVID-19 vaccines starting in late 2020, it partnered with Tive to gain real-time shipment location and condition visibility.
The Challenge
When the Australian government needed a reputable cold chain logistics provider to distribute COVID-19 vaccines starting in late 2020, it turned to Melbourne-based Linfox, the largest privately owned logistics company in the Asia-Pacific region. In business for more than six decades, Linfox understands the tremendous value of collaborative partnerships in the pharmaceutical supply chain.
The temperature-control guidelines for COVID vaccines are some of the most stringent—even the slightest variation of a degree or two beyond the acceptable ranges could render a shipment unusable. Prior to January 2022, the Therapeutic Goods Administration (TGA) of the Australian Government Department of Health had approved three COVID vaccines for distribution in the country, each with its own acceptable temperature range.
Though each of the vaccines has different storage temperature requirements and shelf lives, each requires a stable cold chain with reliable tracking capabilities to ensure compliance.
With human lives potentially at stake if the vaccines failed to adhere to these strict temperature controls, Linfox needed real-time location and condition tracking capabilities (in addition to traditional data logging) to ensure these critical shipments arrived on time, in full, and in full compliance.
The Solution
Linfox decided to partner with Tive to gain real-time shipment location and condition visibility. A leading provider of supply chain insights, Tive helps logistics professionals actively manage global shipments to ensure every shipment arrives on time and in full through the use of multi-sensor trackers that record and stream real-time, in-transit location and condition data to a cloud-based software application.
Regardless of the mode of transport used (air, sea, truck, rail), Linfox sends every vaccine shipment with a Tive Solo 5G multi-sensor tracker attached to each pallet, container, or shipment, which records temperature and location data in real-time. The Solo 5G Tracker can be used in environments of -20°C to 60°C, with an accuracy of +/0.5°C, NIST Traceable.
The data it collects gets passed along to the Tive cloud application, which interfaces with the Linfox control room dashboard.
The Linfox-Tive partnership has proven to be quite successful. As of December 1, 2021, Linfox reports the following results:
More than 10,500 different metro and regional customers serviced

31 million kilometers traveled

More than 20 million vaccine doses delivered

More than 75,000 vaccine consumables handling units delivered

400,000+ quality checks conducted along the way

125 million+ data messages (25,000 per hour) with 100% accuracy
Furthermore, the teams achieved stellar compliant delivery on time and in full performance regarding vaccines (99.9%) and consumables (99.9%), and 100% cold chain performance in its distribution centers.
---



To learn more:

email: sales@tive.com

phone: 617-631-8483

web: www.tive.com
[ad_2]