[ad_1]

Rony Kordahi is chief operating officer with Parts Town, a distributor of restaurant equipment parts.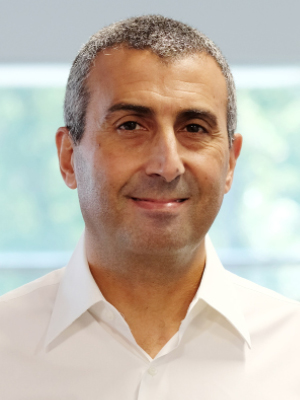 Responsibilities: Supply chain planning, including purchasing and inventory management; program management office; e-commerce; distribution; operations; and sales to independent restaurant segment.
Experience: Vice president, supply chain, logistics, customer care, UTC Climate Controls & Security; director and general manager, aftermarket, Lennox International; chief technology officer, Heatcraft Australia & New Zealand; supply chain strategy manager, British American Tobacco; senior management consultant, Alexander Proudfoot; senior engineer, AstraZeneca.
Education: B.S.M.E., American University of Beirut; Master of Computer Integrated Manufacturing, University of New South Wales.
As soon as I earned my degree in mechanical engineering at the American University of Beirut, I packed my bags and bought a one-way ticket to Australia. I completed my master's degree in computer integrated manufacturing, a precursor to robotics, automation and mechatronics, at the University of New South Wales in Sydney.
Leaving my country was both difficult and exhilarating. Curiosity was the sustaining force. I was trying to find out more about the world, about me, about what I can do and where I fit.
New Places, New Positions
My first few jobs were engineering oriented: I designed robots and automated warehouse systems. I worked in different industries, including pharmaceuticals, consulting, mining, and manufacturing. I also worked in different countries, including Australia, New Zealand, Malaysia, Japan, and the United States. I learned something from each place and position.
I saw engineering as one piece of the supply chain. To satisfy my curiosity about how businesses and the world works, I wanted to get more involved in the entire supply chain, so I shifted career paths.
Built into our DNA at Parts Town is the recognition that at the end of every transaction is the livelihood of a family, an employee, or a business. We're a technology-driven company based on customer service obsession, innovation, a strong culture and passionate team, and operational excellence. We've disrupted the foodservice equipment industry in a positive and constructive way.
The secret sauce is how we bring these qualities and capabilities together through connectivity and collaboration with suppliers, manufacturers, and customers. It's making sure we have strong, innovative algorithms and accurate inventory planning and purchasing processes, and that we can receive, put away, and ship to our customers with quality and reliability.
It's also ensuring our digital innovations empower our customers to find and track what they need, transact with us, and gain full transparency across the supply chain.
Prepared for a Pandemic
COVID was a serious challenge. Both independent restaurants and large chains had to scramble to figure out how to stay in business and safely serve their customers.
We were prepared, although the pandemic forced us to accelerate on all fronts. We'd been investing in our people and safety. Within one week, everyone who could work remotely was set up with the technologies that allowed them to do so. In collaboration with our manufacturers, we'd invested in disruptive, digital technologies that enable operational excellence. This all served us extremely well.
Now we're back on the growth trajectory we had before the pandemic. I'm proud of our team and how we've tackled this so far.
Having lived in different countries and multiple states within the United States, I learned to appreciate diversity of thoughts, ideas, and traditions. Living different places gives you an appreciation for the importance of cultural richness. It opens you up to different views and provides a wider perspective.
That's important whether you're trying to manage a diverse customer, employee, or supplier base. For instance, you need to appreciate the way people in different countries value work versus personal time, to make sure your workforce moves with you as an organization, and gains what they need to be happy in their professional work.
Rony Kordahi Answers the Big Questions
1 What's the best leadership or supply chain advice you've received?
Listen and appreciate the challenges your customers and suppliers and their customers and suppliers face. Then figure out how what you do can make it easier for them to do business.
2 If you could travel anywhere, and time and money weren't issues, where would you go?
There are so many places! If I had to pick one, I'd head back to Brazil. I enjoy the culture, and I'm a big soccer fan.
3 If you could have one superpower, what would that be?
Eliminating world hunger, for sure.
4 What kind of kid were you in high school?
I got in trouble. Nothing serious, but I wasn't a conformist and was easily distracted. I wanted to always do what I wasn't supposed to do. In the end, I think it worked out well.
[ad_2]