[ad_1]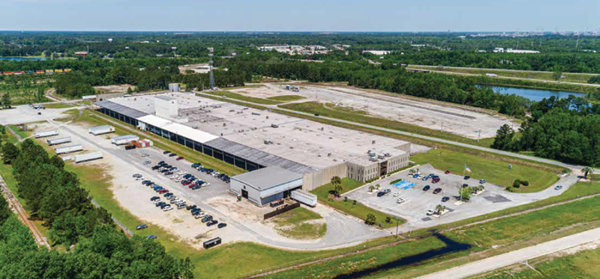 Tradition Logistics' new facility in Savannah, Georgia, offers comprehensive supply chain and logistics solutions, from warehousing and inventory management to fulfillment and distribution.
THE CHALLENGE
With many shippers diverting cargo ships from the Port of Los Angeles to Savannah, the Georgia Port Authority—the port in Savannah—is growing at a record pace. The port is already serving almost half of U.S. consumers and manufacturers. This rapid growth and shift in cargo requires freight and logistics companies to respond in order to keep up with demand.
THE SOLUTION
With that in mind, Tradition Logistics is proud and very excited to announce the opening of a new facility in Savannah, Georgia. Sitting just 5 miles from the Port of Savannah, this 311,265-square-foot facility is perfectly positioned to serve customers bringing cargo into Georgia.
This facility works as a multimodal hub with direct access to regional interstate systems, and has service to Class-I rail CSX line. Tradition Logistics can cross dock and/or store containers until they're ready for distribution in record time, which improves inventory management.
Tradition Logistics offers drayage, and a full array of services under this one roof. We offer on-site short- and long-term warehousing with immediate access to your inventory. We have 7 acres of storage area for containers, and an under-roof rail spur, capable of handling 70-100 containers per day. Fulfillment services include: kitting, sub-assembly, reverse logistics, crossdocking, e-commerce, and inventory management.
This facility is a $12-million investment in the local community and brings many jobs with it. Along with serving as a hub for freight coming into Georgia, this facility will also be home to a new location for our freight management division, Freedom Freight Solutions.
Freedom provides additional capacity through our network of vetted carriers nationwide, in addition to our 300+ asset-based fleet under Tradition Transportation.
With its direct access to the Savannah port, regional interstate system, and CSX rail network, Tradition Logistics' new Savanna facility is perfectly positioned to meet all your dock to distribution needs. Having all these services under one roof, means quicker turnaround times, which translates into reduced costs (demurrage and per diem), and less time waiting on your freight to hit the road.
---

To learn more:

email: jonathanhoyt@traditiontrans.com

phone: 260-209-0700

web: traditiontrans.com
[ad_2]