[ad_1]

Michael Shaughnessy is senior vice president, supply chain, operations, and emerging markets, with Balsam Brands, which designs and offers home décor, including under its flagship brand, Balsam Hill.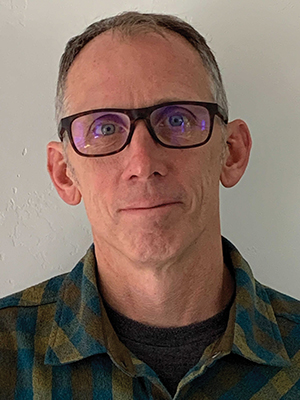 Responsibilities: Lead outbound customer logistics, reverse logistics planning, ocean freight selection and negotiation, international warehousing and fulfillment operations, and customer service.
Education: MBA, Tuck School of Business, Dartmouth College; Professional Studies, U.S. Air Force Air Command and Staff College; B.S., Electrical Engineering, University of Massachusetts, Amherst.
Experience: Principal, BDD, Inc.; president and CEO, Cold Chain LLC; lt. colonel; U.S. Air Force and Idaho Air National Guard; Air Force officer; regional business development manager, EnerNOC; director of finance, Willowview Consulting; investment management professional, Goldman Sachs & Co., co-founder, captain/pilot, assistant director of operations ESAir; naval officer.
---
In my role leading an e-commerce company's supply chain organization, I tell my team we need to do three things: First, ensure when someone hits buy, our products show up on their doorstep. Second, receive on time the products our partners manufactured for us—a huge challenge now. And third, manage costs so we're efficient and predictable. In 2021, that has also been difficult.
On top of that, our goods are seasonal, and essentially perishable. Christmas décor needs to arrive by Christmas. There also are a lot of traditions and emotion tied to the holidays. We have to give our customers the best information possible.
To get there, I've worked with my team to come up with creative ways to manage amid the recent disruptions. We partnered with customer service and merchandising to set customers' expectations.
We try to be good partners with our carriers. For instance, we shifted our schedules to align with the times our outbound carriers are less busy. By maintaining strong relationships, our carriers will think of us first when they have additional capacity.
We outgrew our order management system and are shifting to a new one. While there is never a great time to implement a new system, this will allow us to scale without adding headcount.
Some people plan every step of their careers, but I think you have to be willing to take the journey. One thing leads to another and you follow the kernels of popcorn on the ground.
My dad was an electrical contractor and I've always been interested in electrical things, so electrical engineering was a natural course of study for me. And a lot of work in the military is engineering-based, while much of flying involves math.
My 23 years in the military, where I flew for the Navy and the Air Force, was a formative experience. Business situations, no matter how crazy they get, usually don't carry the same sense of gravity.
When I returned from my last tour in Iraq, I thought about a different career path. I studied finance and worked for a Wall Street firm throughout the financial crisis. Then, I decided I would rather be involved in making things and using my analytical side to solve the next challenge. I also like leading teams.
I was offered a position to run the supply chain and operations for Balsam Hill's international business. It has been great. Our offices are in Boise, which has become a vibrant city, and Balsam Hill has a growing presence. My role also suits my background, as so much in the military is about timing and movement.
Since I've been with Balsam Hill, revenue has grown about seven times. I joined an office that had 10 people and I did a lot of everything, like managing back-end IT systems. Eight years later, we've added about 60 employees and have a chief technology officer. I provide input but my role is more strategic. I think about future growth and make sure operations run efficiently.
My team at Balsam Hill is a smart, exceptional group and we've become like family. Even though the company has grown, we're still small enough to know everyone. n
Michael Shaughnessy Answers the Big Questions
1. What activity has made you better in your job?
I'm an avid skier and my daughter is a ski racer. Years ago, I was president of the largest ski club in the northeastern United States, with more than 1,000 members. It was an amazing opportunity and taught me the foundations of management.
2. What event, from any time in history, would you like to have witnessed?
The second Yalta Conference, when U.S. President Franklin Roosevelt, British Prime Minister Winston Churchill, and Soviet Union Premier Joseph Stalin divided up Europe and the Mideast. They had to make decisions quickly and created both some of the discord and much of the harmony we see today.
3. How would you describe your approach to life?
To be thankful. I've seen some awful things, such as people who were displaced and live in abysmal conditions. While people have challenges in the United States, it's truly amazing.
[ad_2]