[ad_1]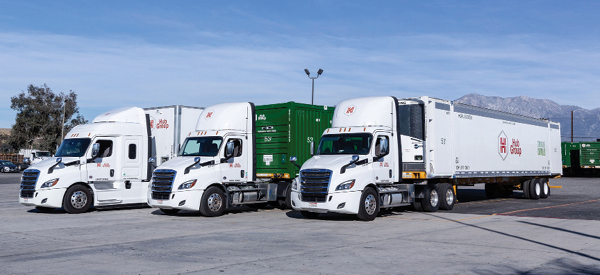 By partnering with Hub Group, a major dairy and food ingredient company is finding the right capacity at the right time while using supply chain data to become more time- and cost-efficient.
The Challenge
One of the oldest and largest dairy and food ingredient companies in the industry had several daily challenges that were impeding its supply chain. They needed a solution.
"We are a trading company as well as a dairy," said the company's logistics manager. "We buy and sell dry milk powder and bulk salted and unsalted butter from every major bulk co-op in the United States. We take hundreds of loads of powder and other refrigerated dairy products and ship them to over 40 warehouses throughout the United States. It is a very busy operation." The logistics manager explained his biggest daily challenges were finding capacity, finding the time to do it all, and cutting costs.
In addition to frequent capacity issues, timing within an eight-hour window had become increasingly difficult. "We do a lot of quotes that don't necessarily turn into tenders, but they take time to process. We do about 30 shipments a day. In addition to that, I also do sales for the company. Finding the time to do it all is a daily challenge."
In addition, the company faced extremely high transportation costs over the past 18 months. With escalating fuel prices and transportation costs, mitigating freight spend was a priority.
The Solution
Hub Group assessed the needs and addressed the challenges of a complex supply chain by providing more efficient and reliable transportation management.
The company's logistics manager confirms, "I talk to my 3PL sales representative frequently. When it comes to last-minute orders, I can count on Hub Group because they are very dependable. Even when capacity is tight, they can source the trucks I need. When my sales rep says he is going to cover a reefer load for me, he gets it moving. There is good trust there and that gives me peace of mind when I consider whom I want to choose as a supply chain solutions provider. I know I can send a load over and forget about it. I know that if there is a problem my representative won't wait to contact me. He sends me daily updates of all my shipments, when they are scheduled, if they've been picked up or if they've been delivered. I like the personal updates, but I also know that their TMS has real-time tracking so I can always access that as well."
The Results
The company's strong relationship with its 3PL has reaped multiple benefits. By choosing Hub Group, the company now is able to find the right capacity at the right time while using the data to be more efficient, saving time and costs. As a bonus, there is the trust and peace of mind that come from working with a solutions provider that not only understands the challenges but delivers customizable solutions to address the growing company's needs. For more information, contact us at www.hubgroup.com.
---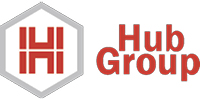 To learn more:

email: info@hubgroup.com

phone: 800-377-5833

web: www.hubgroup.com
[ad_2]