[ad_1]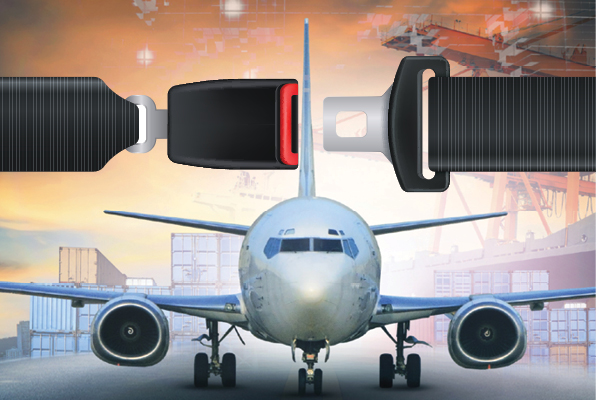 Experts offer tips and advice for riding out the turbulent airfreight market.
Capacity remains tight, driving rates higher and extending the current fragility in many supply chains. Airports that have implemented zero-COVID strategies—which make sense from a public health perspective—may also be just one infected individual away from having to shut down.
Despite tighter capacity and rising rates, "air cargo has become an even more critical part of the supply chain," says Bryan Schreiber, manager, air cargo, business development for the Columbus Regional Airport Authority, which owns and operates the cargo-focused Rickenbacker International Airport.
Rather than using air freight primarily to handle short-term peaks, companies are relying on it to move products to stores and production lines.
For instance, during the pandemic, logistics firm DB Schenker has been running about 57 flights per week. That's up from about 15 full charters pre-pandemic, says Benno Forster, senior vice president, head of operations and procurement, airfreight Americas.
Rising Demand, Less Capacity
During August 2021, cargo ton kilometers had increased 7.7% over August 2019, or before the pandemic. Capacity, however, had dropped 12.2%, when compared to the same period, says Perry Flint, spokesperson, International Air Transport Association (IATA).
One reason capacity remains constrained is the large number of international passenger flights still grounded. Normally, passenger planes haul about half of all cargo. For most routes, it doesn't make economic sense to fly planes with cargo only and few passengers.
"As odd as it may sound, the lack of intercontinental passenger flights is causing the strain in the intercontinental air cargo market," van de Wouw says.
The jump in ocean freight costs also is prompting some shippers to move to air. "The delta between ocean and air costs is not that significant, considering how much faster air can be," says Brandon Fried, executive director, The Airforwarders Association.
And while increased airport congestion may add a few days to a shipping schedule, seaport congestion currently can add weeks.
For retailers concerned about receiving their shipments before the upcoming holiday season, the extra cost of air shipments often is worth it. "Shippers are willing to pay higher rates to receive their inventory in time," says Cathy Morrow Roberson, president of Logistics Trends and Insights.
Challenges Remain
At the same time, airports and air freight face their own challenges. One is congestion, due in part to a labor shortage. Even once employees are hired, it may take several weeks before they obtain the credentials needed to access the airfields. Some potential workers may be unable to wait and look elsewhere for employment.
Adding to the challenges, many airports were last modernized during the first Bush administration, when freight volumes weren't as massive. "Cargo areas are congested because the road infrastructure is insufficient," Fried says.
These shifts are converging to continue driving air cargo rates higher. In August 2021, for instance, they were 112% of pre-COVID levels, according to van de Wouw.
Air cargo providers have worked to respond to these shifts. For instance, when demand for personal protective equipment (PPE) peaked during 2020, about 2,500 passenger planes were used for cargo-only operations, and cargo was loaded in the planes' bellies, cabins, and overhead bins, says Glyn Hughes, director general with The International Air Cargo Association (TIACA).
Preighters add capacity
Additionally, about 300 passenger planes had their seats removed completely, facilitating even more in-cabin transport options. Rickenbacker has handled more than 1,000 "preighters"—former passenger aircraft that shifted to carrying freight, Schrieber says.
While these moves can help, removing seats from passenger planes has "minimal impact on overall capacity," van de Wouw says. The reason? Cargo typically moves within either containers or pallets, which are cumbersome and time-consuming to load into a plane's passenger area.
"The seats aren't the issue," van de Wouw says. "The door is so narrow, you have to walk every box on board. It's inefficient."
While the capacity constraints and higher costs in the airfreight market show no sign of abating any time soon, shippers can take steps to navigate through them.
One option is to move to airports that focus on cargo. Many, like Rickenbacker in Columbus, Ohio, and the Chicago Rockford International Airport (RFD), in Rockford, Illinois, have hubs for major parcel services, fewer planes on the ground, and faster handling, Fried says.
Cargo numbers at RFD jumped by more than 15% in 2020, to 2.7 billion pounds of freight. Contributing to this rise was DB Schenker, which, in mid-2020, moved its operations to RFD.
The reasons? "Congestion at the major U.S. airports, and long wait times at delivery and pickup," Forster says. Several features at Rockford, such as an exclusive handling agent and the ability to situate a plane next to the company's building, also were key.
RFD is about 70 miles from O'Hare International Airport, which handles hundreds of flights each day. "We couldn't compete with O'Hare's passenger capabilities," says Ken Ryan, director of cargo.
So, more than a decade ago, RFD leadership decided to invest in the airport's cargo capabilities. Since about 2008, it has plowed more than $100 million into its cargo infrastructure, including multiple warehouses and additional parking. The airport's proximity to major freeways also helps speed shipments on their way.
keep an open mind
Ryan advises shippers to keep an open mind when considering different airports, noting that a facility like RFD used to be considered "outside the box" four or five years ago. Now, "I field calls from all over world," he says.
Like RFD, Rickenbacker has seen a surge in demand. In June 2020, the airport handled a record 120 international all-cargo arrivals. In June 2021, that number jumped to 150 flights.
Given continued growth in demand, shippers can expect longer than normal lead times and elevated rates when compared to the pre-pandemic normal. "There is just not enough capacity in the entire supply chain," Schreiber says.
While air is generally faring better than ocean, processing times have been extended as facilities and airports work to keep up with heightened demand.
Shippers need to incorporate all modes of transportation, including air, into their transportation strategies to mitigate the risks of tight capacity, rate hikes, and on-time requirements.
"Utilizing a transportation management system (TMS), for example, that includes all transportation modes, including parcel and last-mile options, benefits shippers and provides real-time management of goods in transit," Roberson says. The technology also can offer business intelligence tools to help shippers analyze by trade lane the best transportation modes to use for different shipments.
Communicate early and often
Also key: communication. "Shippers should communicate their demand needs early and often with their freight forwarders," Hughes says.
They also should be aware that travel restrictions and policies regarding inbound crew and local workers are likely to remain fluid. As a result, short term changes could impact operational efficiencies.
While capacity, rates, and delays are top of mind, air cargo cybersecurity also should be a concern. The ransomware cyberattack against the Colonial Pipeline in May 2021 was really an attack on the transportation system, and the "proverbial shot across the bow," Fried says. All transportation sectors, including airlines, need to prepare for an attack.
"We owe it to our customers," he says, adding that both industry and the government need to be more proactive.
The issue of sustainability also is gaining attention. "Unless air cargo is sustainable, it won't have a license to grow," Flint says.
Key priorities include sustainable aviation fuels (SAFs) and improving efficiency across the aviation chain through, among other steps, the development of new lightweight unit load devices (ULDs) and replacing ramp vehicles and forklifts with hybrid or electric alternatives.
Multiple startups are introducing electric and other environmentally friendly planes. In April 2021, for instance, UPS announced it was purchasing electric Vertical Takeoff and Landing (eVTOL) aircraft. In addition to reducing transit time, the planes will cut vehicle emissions, UPS says.
While these can play a role, for the most part, the planes' mileage range is limited, Roberson says. The UPS planes, for instance, have a range of about 250 miles.
A Silver Lining
It's difficult to accurately predict where the air cargo market goes from here, but capacity, and thus rates, likely will remain tight until passenger flights return to roughly the level they had been before the pandemic.
"Until the tight capacity situation is rebalanced, we can expect to see higher than traditional rates continuing as well," Hughes says.
Yet, there's an upside. "The silver lining of the pandemic, despite the horrible toll it has taken on lives, is that people are thinking outside the box and looking for different solutions for their supply chain security and efficiency," Schreiber says. Air cargo is demonstrating its importance to those who didn't previously offer it much consideration.
And all involved in the airfreight industry are continuing to help find or develop solutions. "We are all in this together," Schreiber says, "and we'll find our way forward together."
[ad_2]